Smart Cuffs
This is the future of rehab. This is BFR.
These are the Smart Cuffs.
Smart Cuffs are designed from the ground up for Blood Flow Restriction Training
Features:

TrueTourniquetTM Bladder System – A single-chambered bladder system to allow LOP (Limb Occlusion Pressure) measurement for clinical use

PressureLockTM Valve System allows reliable tube detachment while maintaining Cuff inflation for freedom of movement and consistent results

Bosch+Sohn IconicaTM 100% German-made palm gauge for the most accurate measurements possible

Extended wide-format cuffs – Utilise lower pressures required to achieve LOP and enhance patient comfort

Thick, anti-microbial Neoprene encases the bladder system to provide superior comfort, hygiene, and durability

Specific inflation metrics for each Cuff size to ensure reliable and consistent results

Herringbone woven nylon fabric lines the edges for enhanced comfort

Made in the USA

FDA Listed Class 1 Pneumatic Tourniquet

FDA Compliant & ISO 13485 Certified Medical Device Manufacturer

Doppler comes standard with the Smart Cuffs Clinical Set
Free delivery for all Australian orders.
Unrivalled craftsmanship and quality
What you get with the Smart Tools kit
Personal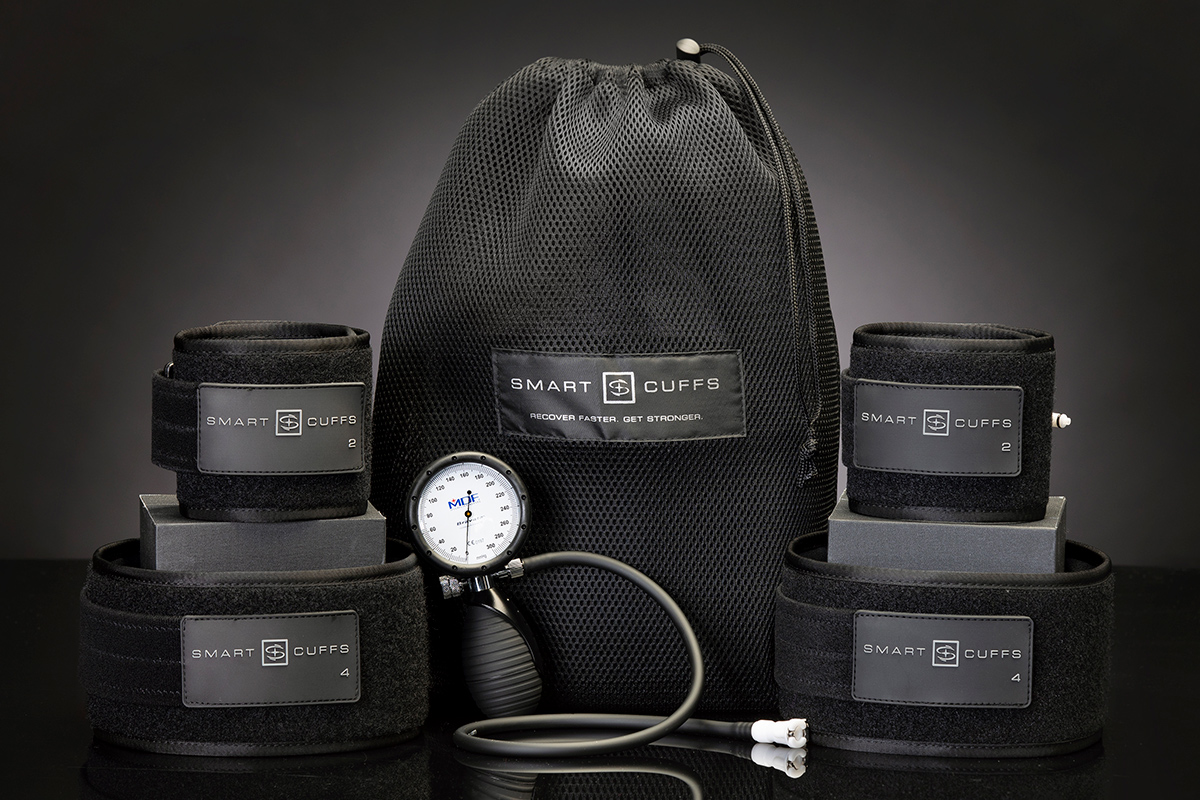 Clinical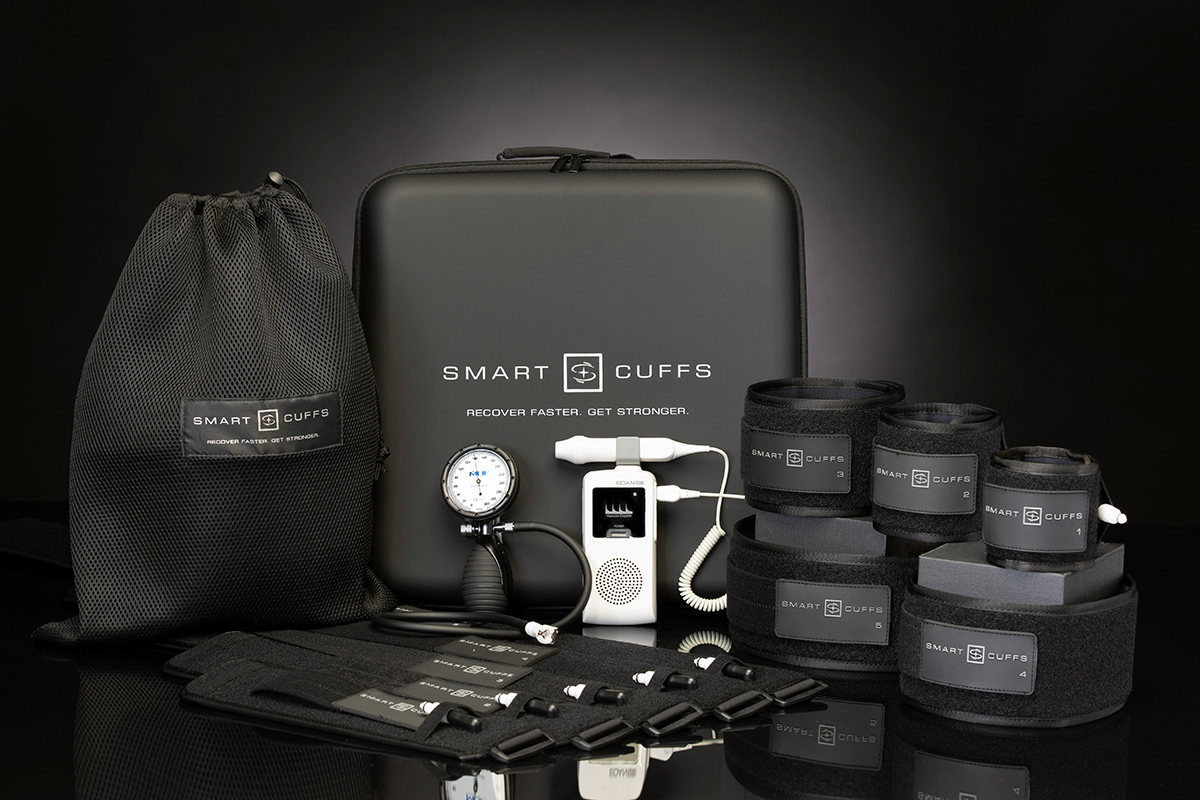 TGA Approved
Smart Tools have been reviewed and approved for clinical usage by the Therapeutic Goods Administration of Australia.
Unrivaled Craftsmanship & Quality
Smart Tools are designed for the professional, and we demand the best construction to last through years of continuous usage.
FDA Approved
Smart Tools are also approved by the Food & Drug Administration of the United States. The only IASTM tool approved by both the FDA & TGA.
Guaranteed to Last
Each Smart Tool is constructed from a solid block of stainless steel that are guaranteed to never break*
*Under normal usage conditions
Perfect your skill set.
Get Smart Tools Certified
Master your new IASTM & BFR tools with our specialist CPD-compliant certification course, instructed by our Smart Tools certified instructors.
Smart Cuffs
This is the future of rehab. This is BFR.
These are the Smart Cuffs.
Smart Cuffs are designed from the ground up for Blood Flow Restriction Training
Features:

TrueTourniquetTM Bladder System – A single-chambered bladder system to allow LOP (Limb Occlusion Pressure) measurement for clinical use

PressureLockTM Valve System allows reliable tube detachment while maintaining Cuff inflation for freedom of movement and consistent results

Bosch+Sohn IconicaTM 100% German-made palm gauge for the most accurate measurements possible

Extended wide-format cuffs – Utilise lower pressures required to achieve LOP and enhance patient comfort

Thick, anti-microbial Neoprene encases the bladder system to provide superior comfort, hygiene, and durability

Specific inflation metrics for each Cuff size to ensure reliable and consistent results

Herringbone woven nylon fabric lines the edges for enhanced comfort

Made in the USA

FDA Listed Class 1 Pneumatic Tourniquet

FDA Compliant & ISO 13485 Certified Medical Device Manufacturer

Doppler comes standard with the Smart Cuffs Clinical Set